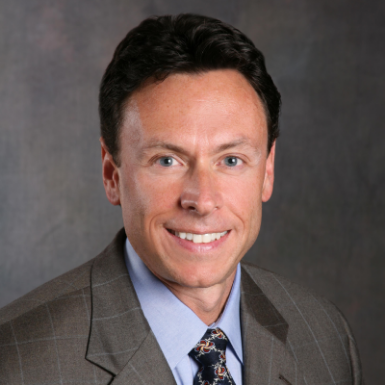 Jim Burnick
Managing Director, Financial Services Soltuions, Pitney Bowes (USA)
Biography
Jim is responsible for the overall development and industry success of Pitney Bowes Digital Commerce Software Solutions within the Financial Services industry. These solutions help clients drive critical growth, productivity, and regulatory imperatives utilizing world class capabilities in areas of customer information management, location intelligence, customer engagement solutions.
Prior to joining Pitney Bowes in 2012, Jim's career spans over 20 years in executive roles at Bank of America and GE Capital where he held positions in strategy development and performance management, innovation product excellence, and business process optimization. His work at Bank of America led to the development of innovative new products and services such as "Keep the Change", which earned Bank of America the Bloomberg Business Week / Product Development Management Association (PDMA) Outstanding Innovator of the Year award.
During his tenure at GE, Jim spent time in the market development area of GE Materials, and became Six Sigma Master Black Belt certified with over 30 transformational projects in areas including Customer Design for Six Sigma for innovation and Product, customer centricity, and shared services operational excellence. Business results included $10B of incremental revenue growth and $1.5B of productivity.
While at GE he also held the position of CFO in the GE Materials Business, and is a graduate of the GE Financial Management Program.
Jim holds an MBA from Western New England University, and resides in Charlotte, North Carolina with his wife and two children. He is a car enthusiast who enjoys boating, hiking, and sports.
The talk will address the implications of APIs in creating a frictionless experience for customers during onboarding process. Benefits include a holistic view of a customer's financial situation at point of onboarding that could be used to be sure that customers had the best products and services for their situation (i.e., interest rates, debt level, leverage, investment risk profile) and, the integration of location intelligence and spatial context to onboarding process. Today, open banking is forcing larger Banks to develop and adopt innovative products and services that many soft banks already offer. They have to leverage and sign on for new technologies and payment systems Fintech's can provide.